Production & Installation
Providing a wide Range of
Advertising & Decoration Services
SignWorld Malta designs & creates & installs all sort of signs, murals, frames, advertising boards and protection materials for shops and public places. Our service & quality is at the highest standards. We are a full-service bureau, ready for turn-key projects. If you have a new office, shop or house we can help you stand out! Send us a message below or call us!
It would be nice to meet you.
Signs
Signs in all forms, quality materials and sizes. Logos, light up signs, navigational & informational, car lettering.
Murals
Murals that let your office or home space stand out! Custom made sizes available, any print.
UV Film Protection
UV Film that rejects more than 80% Solar heat and up to 99% UV rays.
Turnkey
We can provide your complete office, shop, home, public place with signs and wall decoration. Turn-key.

About Us
The Best For the Job
We have been around for many years and have done quite some projects. Unknowingly you for sure have seen our work, without realising it. Malta International Airport has many of our signs and murals. We have created many signs for shops in Malta and Gozo, lettering on cars, murals in shops. We love our work, do it with great passion and provide a high service! Hope to create something for you or your company soon.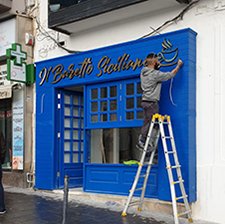 Signs
3D CNC Carved Signs
The lighting of our Signs
Window Stickers
Advertising boards
Informational signs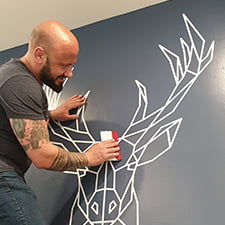 Murals
High-quality Materials
Any print possible
Seamless installation
Very large sizes possible
Bring life in your Shop, Restaurant, Bar or home

"We completely overlooked some deliverables we needed for a project the next week. We called Signworld in desperation and they not only got our signs done in time but they did it without sacrificing any quality."
"I loved the design you came up with for our bedroom mural. You were really helpful and everything was plain sailing, from order to installation. Highly recommended."
"The installation looks like it was super complicated with all those changes of direction and stepping – but the end result is really slick and well done. A massive thank you to you and everyone else involved and thanks for making the installation process such a pleasant experience for us."